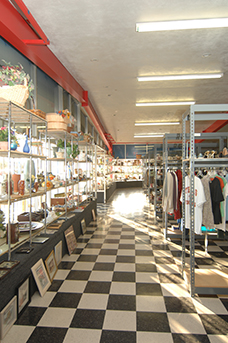 Harbor Ministries owns and operates its own thrift stores in Southeast Houston.  The Harbor's students take great pride in participating in the stores' operations from ground level functions to management. One hundred percent of the proceeds go directly into the ministry operating funds so each student is heavily vested in the success of the stores.  Also, we carefully stock our stores, so our customers will have the best possible shopping experience we can give.
Located at
1625 Spencer Highway
South Houston TX 77587
How Can You Help?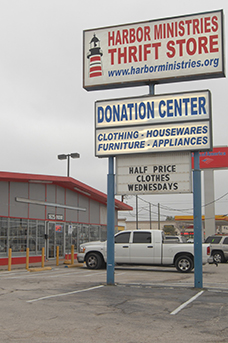 1. Come shop with us!  You will get a good bargain and a wonderful feeling in knowing you are helping support our purpose.
2. Make a donation!  You can be a blessing and receive a tax deduction by donating supplies to a great cause.  We will accept items that can be resold or utilized by The Harbor.
3. Share your expertise!  Several shoppers choose to share their knowledge of art, antiques, collectables and retail.  Such assistance is a valuable asset in helping train our students.